Starting university this September? Returning to your studies and ready for a good time? Well, we've got some gigs for you that you're going to LOVE – check them out below and get your freshers started the right way:
George Ezra 
Start your freshers off with a bang one whole week before the official partying starts – George Ezra is heading out on tour this September, kicking off at M&S Bank Arena next Tuesday 13th.
Ezra has been pretty quiet for the last 4 years, since his album 'Staying at Tamera's' back in 2018, all in preparation for his recent album 'Gold Rush Kid', released in June this year. Off the back of this, the 'Green Green Grass' singer has had a pretty busy summer, playing Finsbury Park, Boardmasters, Capital Summertime Ball and Glastonbury.
Deyaz 
Labelled as The Guardians 'One to Watch 2022' earlier this summer, East Ham raised Deyaz seems to be thriving in the pop-rock genre lately.
The 22 year old multi-instrumentalist and producer has dabbled in everything from classical music training to drumming in a punk band, before finally becoming the original artist he is now. His debut album 'WHY NOT' is a collection of songs written on love and heartbreak, ranging from acoustic numbers, to more upbeat sing-along tracks, but remains laidback, honest and relatable.
If this sounds more your thing, Deyaz is taking to the stage in YES Basement in Manchester on Thursday 15th.
NOAHFINNCE
Back in December 2015, Noah Adams started a Youtube channel and posted his first major video – a cover of 'Welcome to the Black Parade' by My Chemical Romance, which has since gained over 100k views.
Since then, Noah has used his platform to promote positive messages, and continued to post his music, leading to his pop-punk individuality of today.
His recent release, 'MY BRAIN AFTER THERAPY', is his second EP. The six song record shows Noah at his best – angsty lyrics, punk rock-like guitar lines and catchy riffs. It takes pop-punk into a completely new and fresh era – witness it for yourself in either Cardiff or Manchester this month!
Repercussion and Eric Pyrdz  @ Mayfield Depot
The Warehouse Project is back and better than ever for Freshers Week! Whether this is your first time or your 100th, WHP project is nothing but a good time always, and even better for your return/introduction to the Manchester nightlife!
Kicking off on the 10th, Repercussion will be opening WHP22 with a bang, with a stacked line-up including Jamie XX, Little Simz, Fred again.. and many many more. Renowned Swedish DJ and Warehouse Project regular Eric Pyrdz shortly follows on the 16th. From Tomorrowland to Ushuaia, Eric Pyrdz boasts some amazing shows and this one at Mayfield Depot is not one that will disappoint!
The Big Moon
For fans of Black Honey, Haim and Maggie Rogers, The Big Moon are sure to start off your freshers in the best way.
The London four-piece formed in 2014, started off by Jules (vocalist/guitarist) who wanted to start a band, and took to Facebook and friends of friends to audition people to help her on this journey. Soon after this indie-rock/pop quartet The Big Moon was created, and have since gone on to achieve multiple single and album releases, festival appearances at Glastonbury, Truck Festival and more, and various support slots for the likes of the Kaiser Chiefs,  Bombay Bicycle Club and The Vaccines.
Superorganism, Gorilla Manchester 
Psychedelic/electro-pop masters Superorganism return to the UK this September.
'Something For Your M.I.N.D' was the bands first official release, and their breakthrough song, wracking up a whopping 69 million listens over the last 5 years.
This July, the band returned with a bang with their second studio album 'World Wide Pop', since their debut self-titled album released back in 2018. The new album carries Superorganisms usual creativity, from production and samples, to their catchy melodies. The whole thing is a good time, and a good time you're going to want to catch live!
Lizzie Berchie
RnB and Neo-Soul newcomer Lizzie Berchie will be performing at Servant Jazz Quarters in London on Tuesday 20th September, for those in the area that are wanting a more chilled start to your freshers.
Making her debut only this year with her track 'Pass Time' featuring Kofi Stone, Lizzie showcases a voice of dreams, with stunning harmonies, accompanied by colourful electric piano parts, making her music enchanting and truly captivating to listen to.
This will be Lizzie's first headline show, so pop down and show your support!
MOBO Unsung Freshers Tour
MOBO, an organisation aiming to promote and support both established and emerging talent, has recently announced their 'Unsung Freshers Tour', enabling finalists of the MOBO Unsung programme to embark on a tour, to showcase their exceptional talent with audiences across the UK.
Each show will featuring 4 acts from the MOBO UnSung Class of 2022 including A3O, Adreyn Cash, Crae Wolf, Genesis Elijah, JClarke, Mace The Great, Natalie Lindi, Sarah Ikumu & Zitah.
Take this opportunity to go and see some upcoming, new music, and head over to The Deaf Institute in Manchester on Thursday 22nd September.
Courting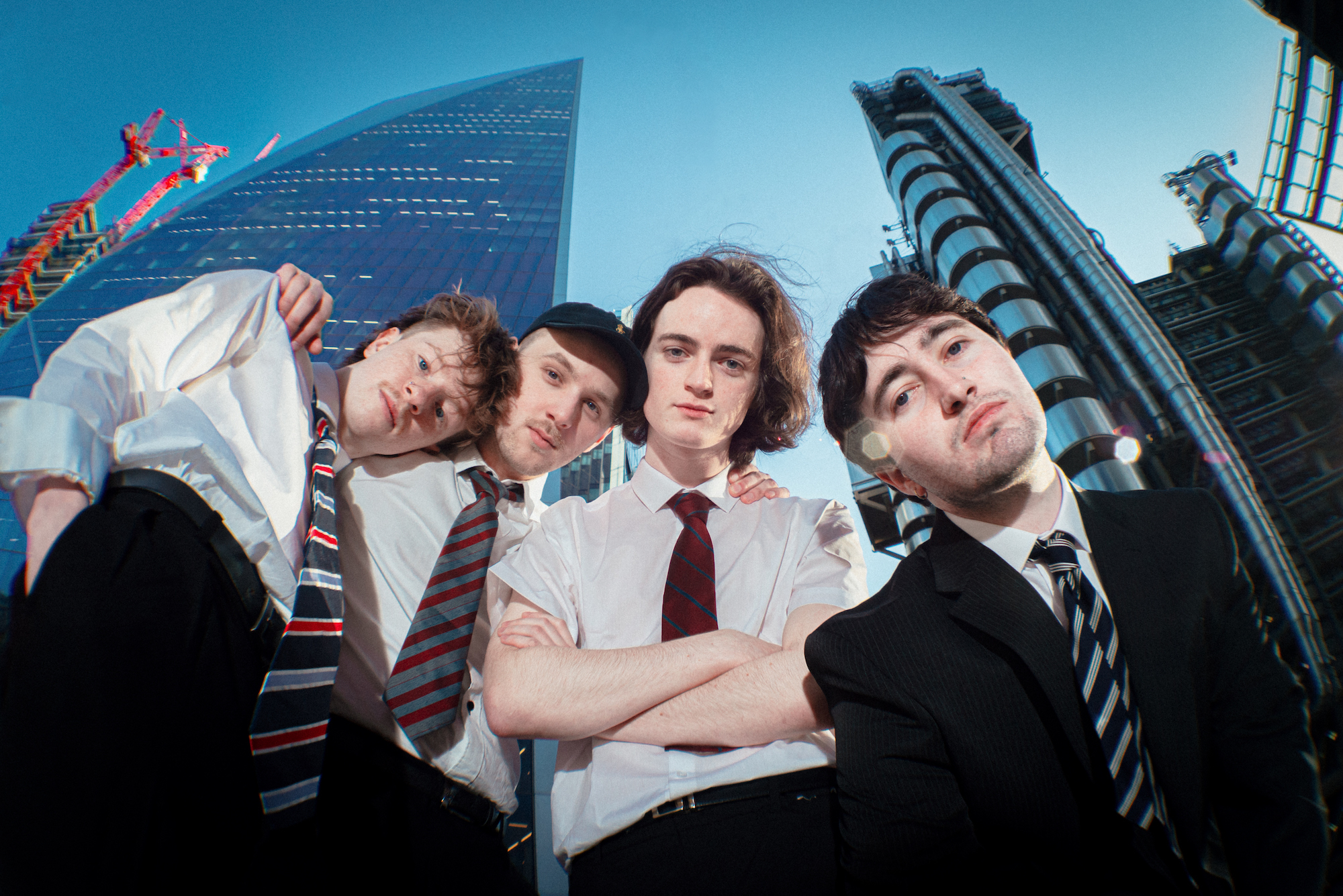 Four-piece Liverpool band Courting are heading out on tour this September.
Originally formed at school, the band released their first single 'Not Yr Man' back in 2019, but it wasn't until their sophomore single, 'Football' came out, that the bands presence was truly established. From this, Courting have released a further string of singles, and their very first EP 'Grand National' followed by a remix EP, 'Grand Prix'.
It's safe to say the band don't starve us of new music, and they can't wait to take their 'Guitar Music' tour around the UK, bringing their infectious indie bangers to a city near you.
Courting will also play Neighbourhood Festival on the 1st October!
The Lathums
The Lathums are the biggest name on Wigan's music scene since The Railway Children and The Verve. If this wasn't a big enough deal for the band already, in 2020 The Lathums went on to sign a huge record deal with Island Records, a label with some of the world's most renowned artists from all genres.
Naturally, the band have been smashing life since signing – releasing their debut studio album 'How Beautiful Life Can Be', and support slots alongside The Killers, Kasabian and Blossoms, all whilst playing their own headline tours, and festivals such as TRNSMT, Sound City, NBHD Weekender.
They're not ones to miss – we promise you! Catch them on tour this September.